HIRE A Magician in Vancouver BC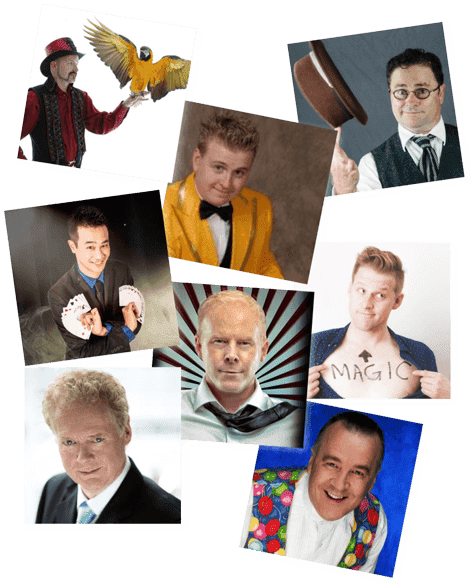 Looking to hire a magician in Vancouver, BC that performs throughout the Lower Mainland? Our magicians are affordable, trustworthy, and accomplished professionals who will deliver an amazing performance and leave your audience thoroughly entertained!
Our corporate magicians offer spectacular after dinner shows for company parties, client events, and award dinners. Our close-up magic specialists perform at cocktail parties, wedding receptions, and high-end restaurants. The Children's magicians are experts working with kids... perfect for Birthday Parties and Festivals.
You can book a magician directly or to SAVE TIME & MONEY email Debra. We are not an event planning agency, so this service is completely FREE. Send her the details about your event including an approximate budget and we refer you to magicians that fit the bill perfectly!
Fundraising Magic for CVFSA!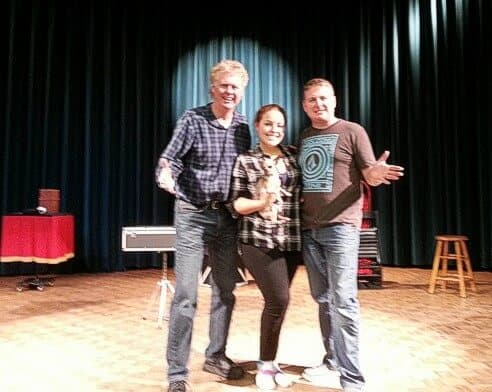 On November 15th, magician/illusionist John Kaplan teamed up with comedy magicians Trevor & Lorena Watters to present a 90-minute family-friendly stage magic show at the Italian Cultural Centre in Vancouver.
"This was a Fundraising Magic event in support of the Canadian Volunteer Fire Services Association, a group that I've been helping raise money on behalf of annually for over a decade" said Kaplan.
The show featured comedy, magic, illusions, escapes, mind reading, music and plenty of audience participation. A full house of kids, moms, dads and grandparents absolutely loved the show, and the fact that funds raised go towards the CVFSA efforts towards training and providing support services to over 80,000 volunteer firefighters across Canada is the icing on the cake.
Wes Barker is Invisible!
VancouverMagician.ca's Wes Barker recently reached 30 million YouTube views. He is going to be releasing his new comedy/magic special. Here is the promo for it.


Book Wes for your event NOW! He's the hottest act in Vancouver!